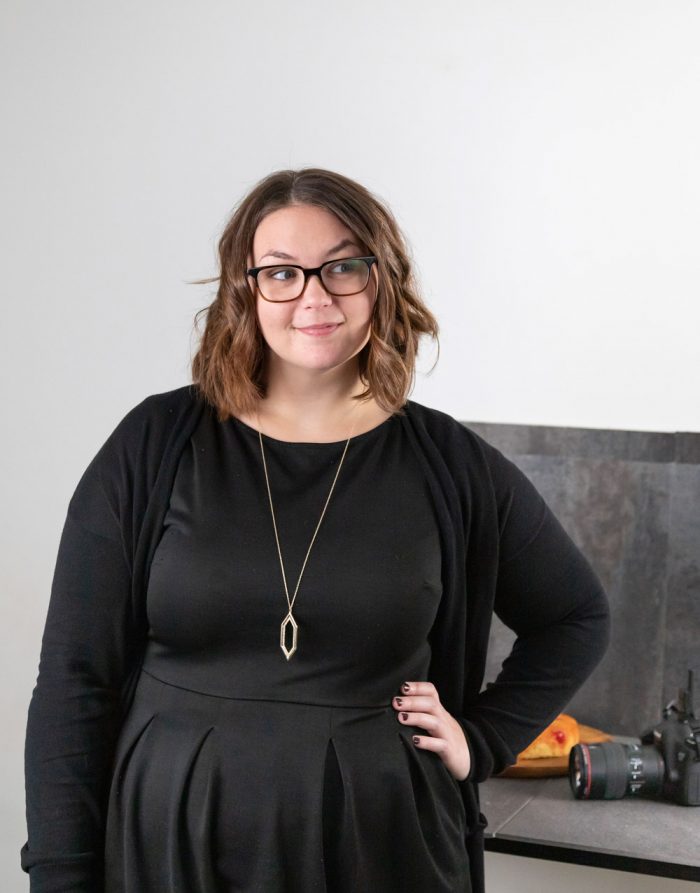 Hi, I'm Sam! I'm a food photographer and educator.
I teach food bloggers & photographers how-to level up their food photography skills.
I'm a (mostly) self-taught photographer, but I have since earned my bachelor's degree in multimedia production and my graduate degree in teaching & learning with emerging technologies.
Which is just a fancy way of saying, "I know how to take food photos, and I can teach you how to do it, too!"
My mission is to make food photography feel effortless & to help you feel confident in your work so you can take your food photos from lackluster to exceptional!
This website didn't always aim to educate. Before the transition, this site was Sweet Remedy, a baking blog that strived to provide epic dessert recipes to the Internet.
I started teaching digital photography to college kids by accident. It was because of that real-life teaching experience that I decided to pivot from food blogger to educator.
Basically, I want to share with you everything that I've learned since 2009 when I started to create content for the web! You'll find blog posts about food photography, free resources, and 1:1 food photography mentorships.
And if you're here for a recipe, that's cool too. I still have some of those. Only the best ones!
Subscribe here