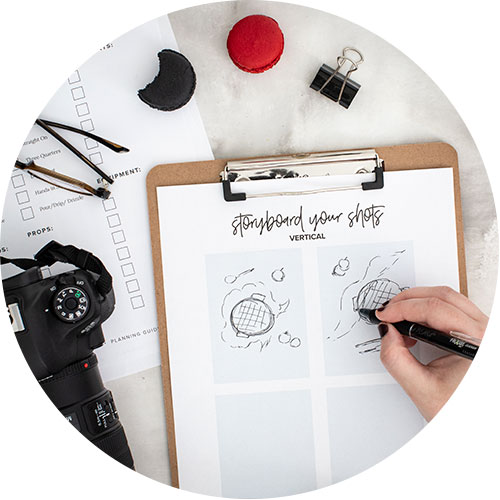 THE DETAILS
Workbooks to help you master styling, composition, & photo editing.
Checklists that help you feel like you're on the right track.
Guides to get you started with planning and navigating your workflow.
Exclusive access to all the tools Sam uses to get things done!
More free downloads are consistently so be sure to subscribe to get updates!
---
What's Locked Inside, Anyway?
If you unlock by creating an account, you'll get access to the following:
The Food Photo Planning Guide
This guide is geared to help you effortlessly plan out your shots
Define Your Photographic Style Workbook
A jam-packed workbook that helps you define your photographic style
The Resturant Photography Checklist
A detailed checklist that covers all you need for photographing food and drinks at restaurants
The Food Photography Workflow Guide
This guide helps you go through the workflow needed for photography seamlessly during each shoot. You'll never forget a step again!
The Food Photo Self Assessment
A short quiz geared towards helping you understand where you're at in your food photography journey. By the end you'll have a clear understanding on
---