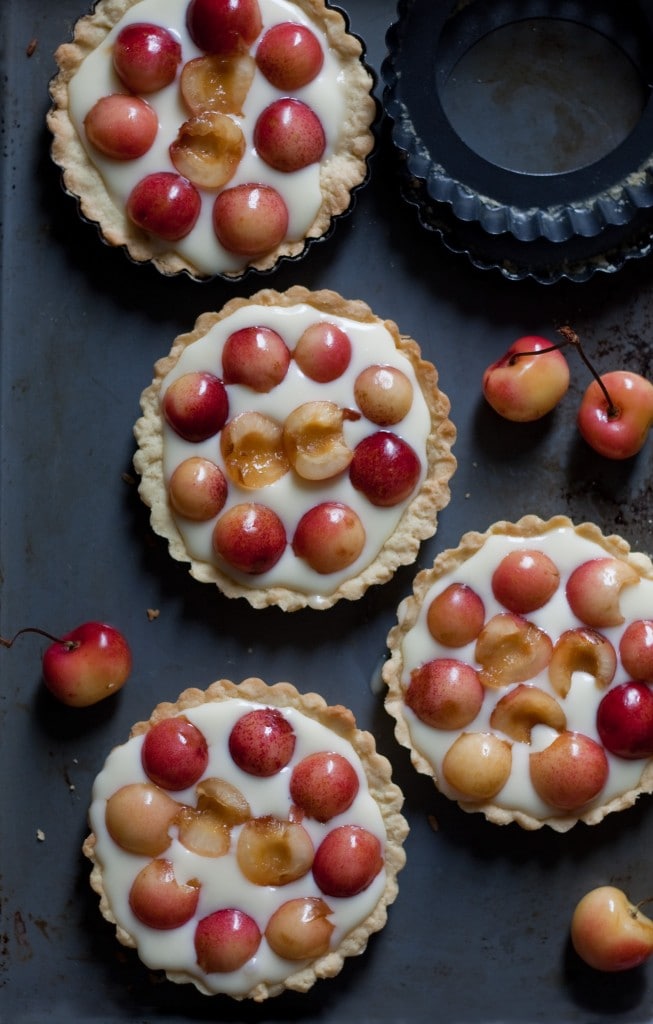 Let's talk about the weather.
This summer has been a bust, weather-wise.
I should have been a fish, or better yet, a mermaid. I was born to swim; my mom will tell you all about it. Usually, in the summer I'm what my family refers to as a "drowned rat" because I'm always soaked, my hair is always wet and smells of chlorine. I just can't help it. I love being in the water. Give me a pool, a lake, a big open ocean and I'm a happy girl.
Take that away with rain and cold fall days in August and I get cranky.
We had a lot of issues with our pool in June. There was a cinder block that found its way to the bottom. Two frogs had a grand old time while they procreated in it and there was a leak in the piping. I just wanted to swim and the heat wave was making that impulse even more urgent.
I still cringe when I think about the millions of tadpoles swimming around. Damn those frogs. I know this really isn't appetizing talk but this weather situation is really making me upset and I had to get it off my chest!
Normally I would turn my oven on to bake these fabulous Cherry and Mascarpone Mini Tarts in the heat of July and jump in the pool to cool myself off while they baked. Instead, I had to sweat it out in the kitchen like a real chef.
Now that the pool is finally a beautiful crystal clear blue, the weather has been cold, filled with puddles of rain and has been very unforgiving.
We worked on it every day to get it in tip top shape so I could enjoy the last two months of summer. I swam for about a week straight and then it got too cold for me. I hear this week it is supposed to be in the '90s again. I can only hope.
Back to these Mini Tarts for a second, I almost have no words for them. The mascarpone is from Vermont Creamery, my favorite little creamery in the North East. The sweet mascarpone filling topped with fresh cherries…Seriously divine. Just make them, okay?
Yield: 4 mini tarts or 1 large
Rainier Cherry and Mascarpone Mini Tarts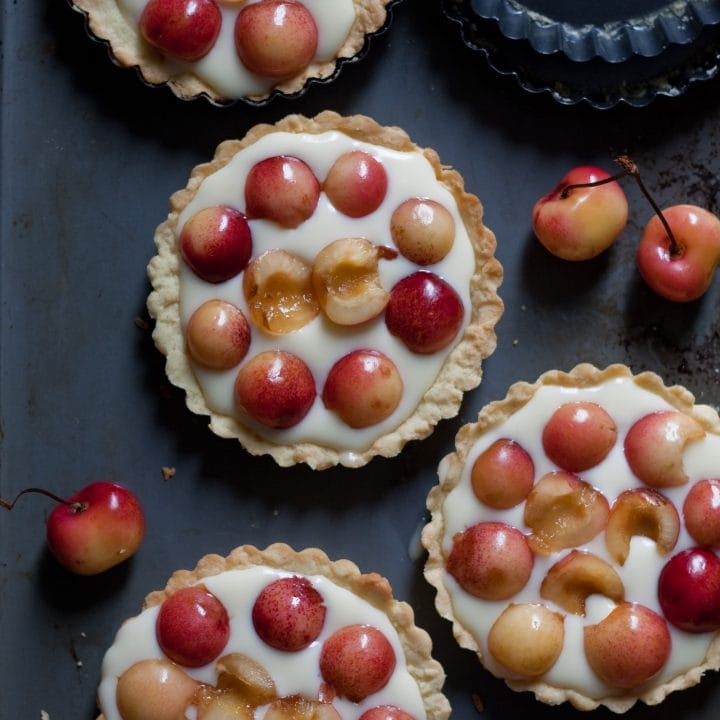 Be sure to let these mini tarts set in the refrigerator before cutting into them. You can also use a large tart pan instead of 4 mini tart pans.
Total Time
1 hour
25 minutes
Ingredients
Dough
1 ½ cups flour
½ cup sugar
1/8 tsp salt
1 stick butter
Filling
½ cup sugar
8oz mascarpone cheese
2 cups cherries
Instructions
Dough
Preheat oven to 350 degrees F.
In a food processor, blend together the flour, sugar, and salt for 30 seconds.
Cut butter into quarters and add to dough.
Process for another minute and remove from food processor.
Form a ball shape and chill in the refrigerator for at least 30 minutes.
Leave in overnight or freeze for longer storage.
If freezing, remove and defrost an hour before use.
Spray tart pan with cooking oil or smear with butter.
Press dough into tart pan (or mini tart pans) Poke holes into dough with fork.
Place parchment paper on top of dough and add rice or beans as a pie weight.
Cook for about 20-25 minutes or until tart shell is lightly browned. Let cool.
Fill the cool tart shell with the mascarpone mixture.
Top with cherry halves.
Place in the refrigerator for about 10-15 minutes to let the filling set.
Filling
Whisk sugar into the mascarpone cheese.
Pit cherries and slice in half, set aside.
Recommended Products
This post contains affiliate links. I will make a small commission if you make a purchase through one of these links, at no extra cost to you.
Nutrition Information:
Yield:
4
Serving Size:
1
Amount Per Serving:
Calories:

860
Total Fat:

50g
Saturated Fat:

30g
Trans Fat:

1g
Unsaturated Fat:

15g
Cholesterol:

138mg
Sodium:

499mg
Carbohydrates:

99g
Fiber:

3g
Sugar:

61g
Protein:

8g
Nutrition information isn't always accurate. You may want to spot check this information.
Disclosure: I was not provided monetary compensation to post about or to link to these brands and as always, my opinion of this product is my own. Vermont Creamery provided me with the Mascarpone to use in my recipes.