For me, there is almost nothing better than creamy chocolate laced with peanut butter swirls. It is my go-to combo for ice cream and I rarely ever stray.
What's better than combining the two into this decadent nut butter for spreading on sandwiches or on an apple? Not much, IMO.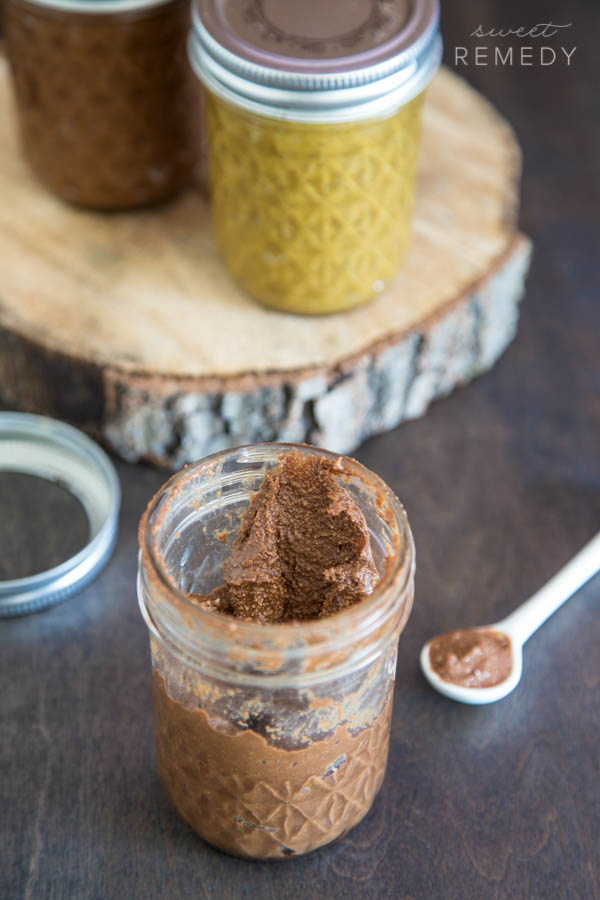 I've gone a little nut butter crazy lately. First, there was Homemade Pistachio Walnut Butter and now I'm sharing this Homemade Chocolate Peanut Butter.
I had homemade Nutella in mind when I started this recipe but I forgot to pick up more hazelnuts at the store. "That's okay," I said to myself. "Just use those peanuts you've had in the pantry for a month."
What a perfect way to finally use an ingredient that I bought weeks prior. The only trouble was that they weren't already shelled for me. Sometimes you sacrifice time and your thumb for really good peanut butter.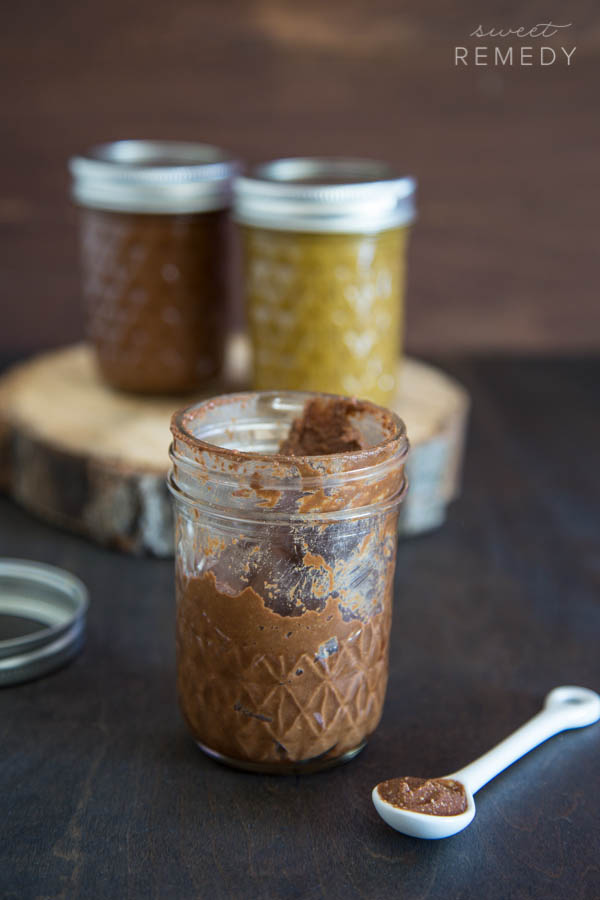 It took a while but I did it. I shelled 2 1/2 cups of peanuts. It was gratifying to finally be done and have a final product to show for all of my hard work shelling those nuts.
Pro Tip: Buy shelled peanuts!
I left this butter a little gritty because I like it that way. But feel free to process as long as it takes to get that perfectly creamy texture!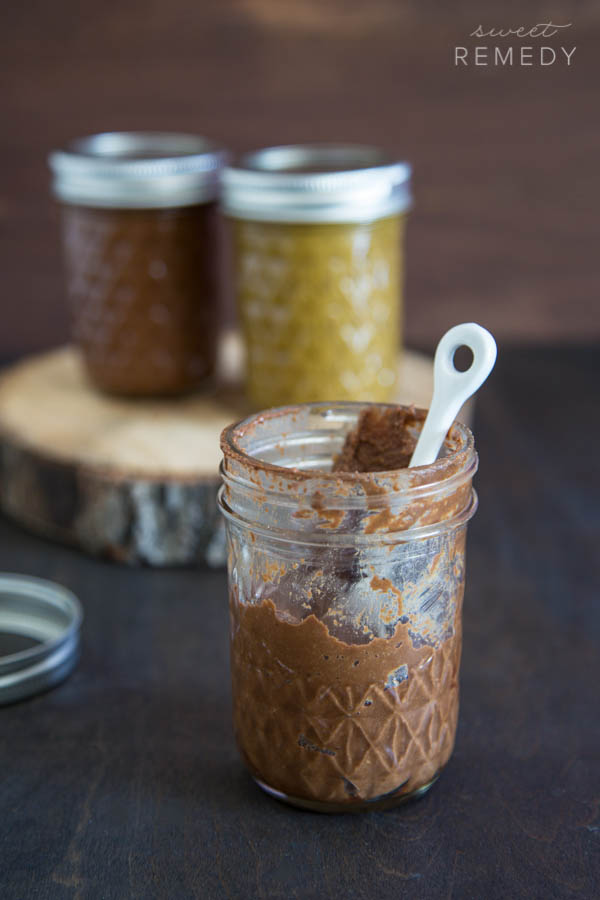 Yield: 1 8 oz jar + a little more
Homemade Chocolate Peanut Butter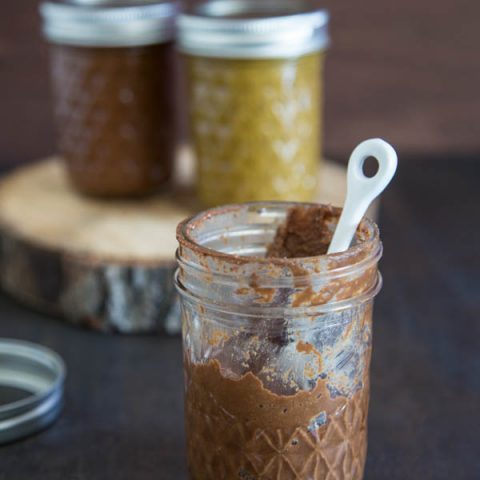 Ingredients
2 1/2 cups peanuts, shelled
1/2 cup dark chocolate, coarsly chopped
Instructions
Add the shelled peanuts to a food processor and process for 2 minutes.
After combined add the dark chocolate and scrape down the sides of the food processor bowl with a spatula
Continue to process until the mixture if creamy. This can take anywhere from 5-10 minutes.
Once creamy, use a spatula to scoop the nut butter into an airtight container, such as a mason jar with a lid.
Store in the pantry for 1 - 2 months.
Notes
Some people like to soak nuts before using them in recipes or eating them raw. This is done because the enzymes in nuts are sometimes hard for the human body to digest.
If you wish to soak the nuts before using them in this recipe, soak the pistachios and walnuts overnight in a large bowl of water and cover with a dish towel. You will need enough water to cover them, generally 2 times the amount of nuts.
After soaking, preheat your oven to a low degree, such as 100 degrees F and arrange nuts on a baking sheet.
Bake to dehydrate the nuts until dry (About 10-12 hours). You can also use a dehydrator for this process.
Recommended Products
This post contains affiliate links. I will make a small commission if you make a purchase through one of these links, at no extra cost to you.
Nutrition Information:
Yield:
16
Serving Size:
1
Amount Per Serving:
Calories:

173
Total Fat:

14g
Saturated Fat:

3g
Trans Fat:

0g
Unsaturated Fat:

9g
Cholesterol:

1mg
Sodium:

95mg
Carbohydrates:

9g
Fiber:

2g
Sugar:

5g
Protein:

6g
Nutrition information isn't always accurate. You may want to spot check this information.