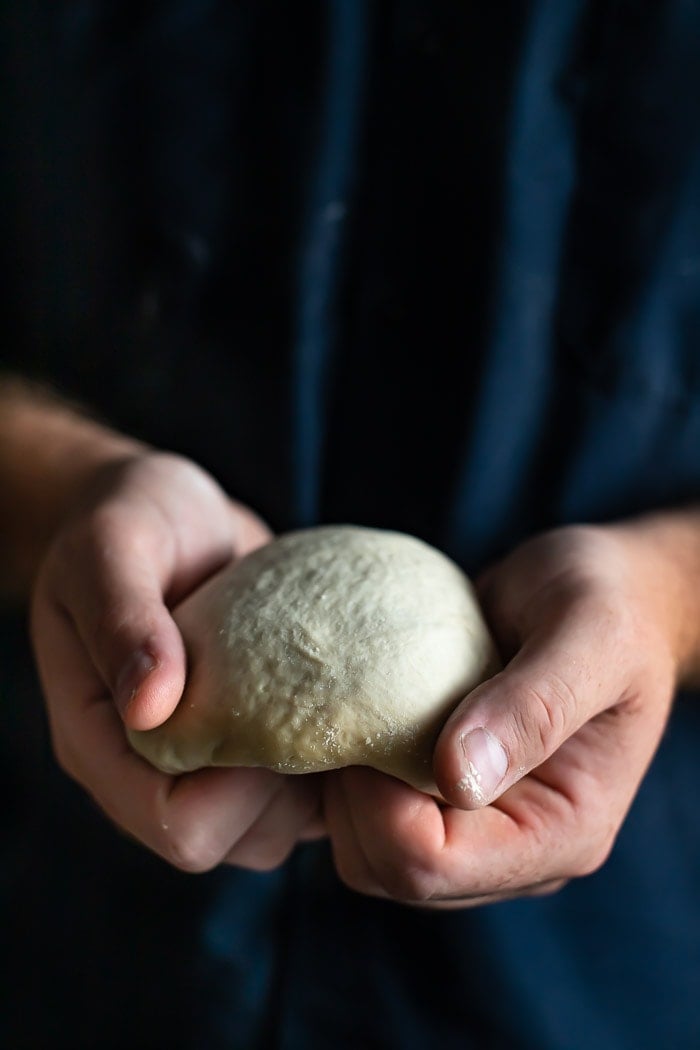 The universe was trying to send me a message. It was telling me that I needed to make pizza. Various signs all pointed in this direction.
1. I received a pizza cutter from KitchenAid at Food Blog Forum Orlando.
2. When I came home from Florida the first thing I saw was a Bon Appétit magazine that had pizza on the cover.
3. The first Friday back in New York I took a day trip to NYC, the pizza capital of the world.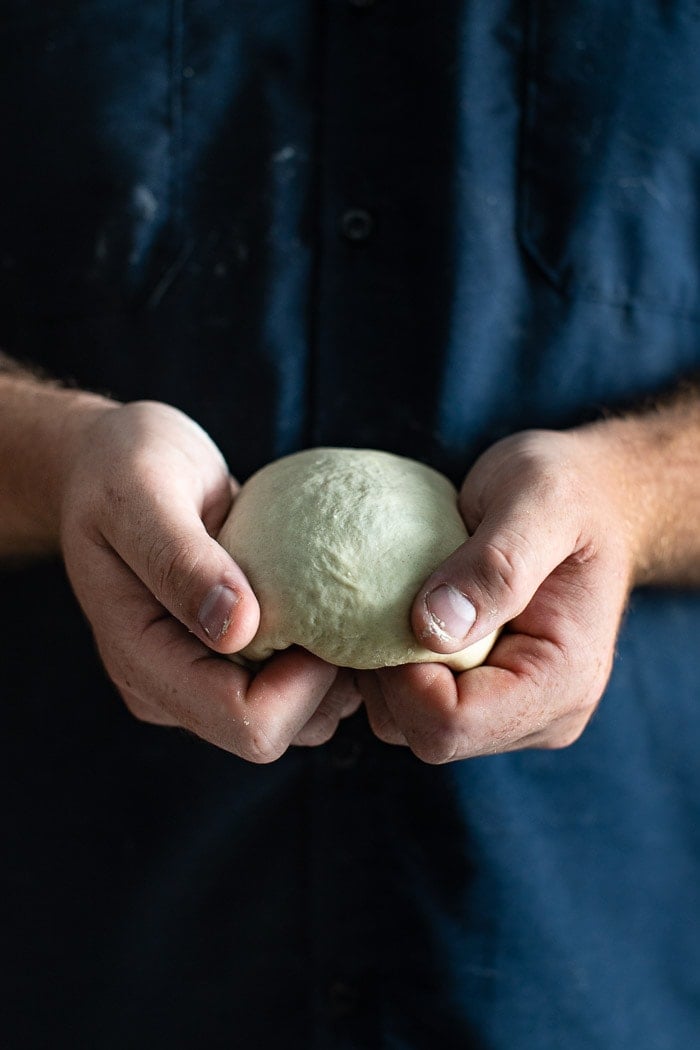 While I was in NYC, it was decided. I would make pizza.
I live about an hour and a half from NYC and I do not visit nearly enough.
This weekend I finally made pizza! Dear universe, I got your message.
This was my first time working with yeast and I'm pleased with my results. I mixed the dough then waited for it to rise.
I shaped the dough, waited again then reshaped a second time and then topped my round dough with various things.
I made basil pesto and used that instead of tomato sauce and then topped it with mozzarella cheese.
I kept it classic with 2 cheese pizzas and a pepperoni pizza.
I topped one of them with pineapple and ham and the other with sliced red onions and olives, my personal favorite!
Yield: Six 10"-12" pizzas
Homemade Pizza Dough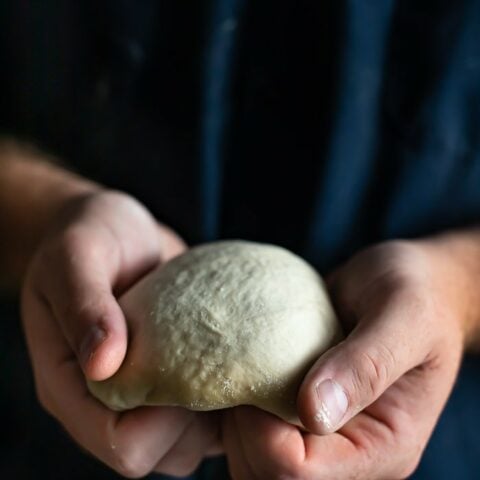 Total Time
18 hours
35 minutes
Ingredients
dough
7 1/2 cups all-purpose flour, plus more for shaping dough
4 tsp fine sea salt
1/2 tsp active dry yeast
pizza
Basil Pesto and Mozzarella Cheese
Tomato Sauce, Olives, and Red Onions
Mozzarella Cheese x 2
Mozzarella Cheese and Pepperoni
Pineapple and Ham
Instructions
Dough
Whisk flour, salt, and yeast in a medium bowl.
While stirring with a wooden spoon, gradually add 3 cups water; stir until well incorporated.
Mix dough gently with your hands to bring it together and form into a rough ball.
Transfer to a large clean bowl.
Cover with plastic wrap and let dough rise at room temperature (about 72 degrees) in a draft-free area until surface is covered with tiny bubbles and dough has more than doubled in size, about 18 hours (time will vary depending on the temperature in the room).
Transfer dough to a floured work surface. Gently shape into a rough rectangle. Divide into 6 equal portions. Working with 1 portion at a time, gather 4 corners to center to create 4 folds.
Turn seam side down and mold gently into a ball. Dust dough with flour; set aside on work surface or a floured baking sheet. Repeat with remaining portions. Let dough rest, covered with plastic wrap or a damp kitchen towel, until soft and pliable, about 1 hour.
During the last hour of dough's resting, preheat oven to its hottest setting (500 -550°F)
Pizza
Arrange dough disk on baking sheet; top with desired toppings.
Bake pizza until bottom of crust is crisp and top is blistered, about 10 minutes.
Transfer to a work surface to slice.
Repeat with remaining pizzas.
Notes
Dough recipe from Bon Appetit (March 2012)
Nutrition Information:
Yield:
12
Serving Size:
1
Amount Per Serving:
Calories:

451
Total Fat:

11g
Saturated Fat:

4g
Trans Fat:

0g
Unsaturated Fat:

6g
Cholesterol:

16mg
Sodium:

1103mg
Carbohydrates:

72g
Fiber:

3g
Sugar:

2g
Protein:

14g
Nutrition information isn't always accurate. You may want to spot check this information.