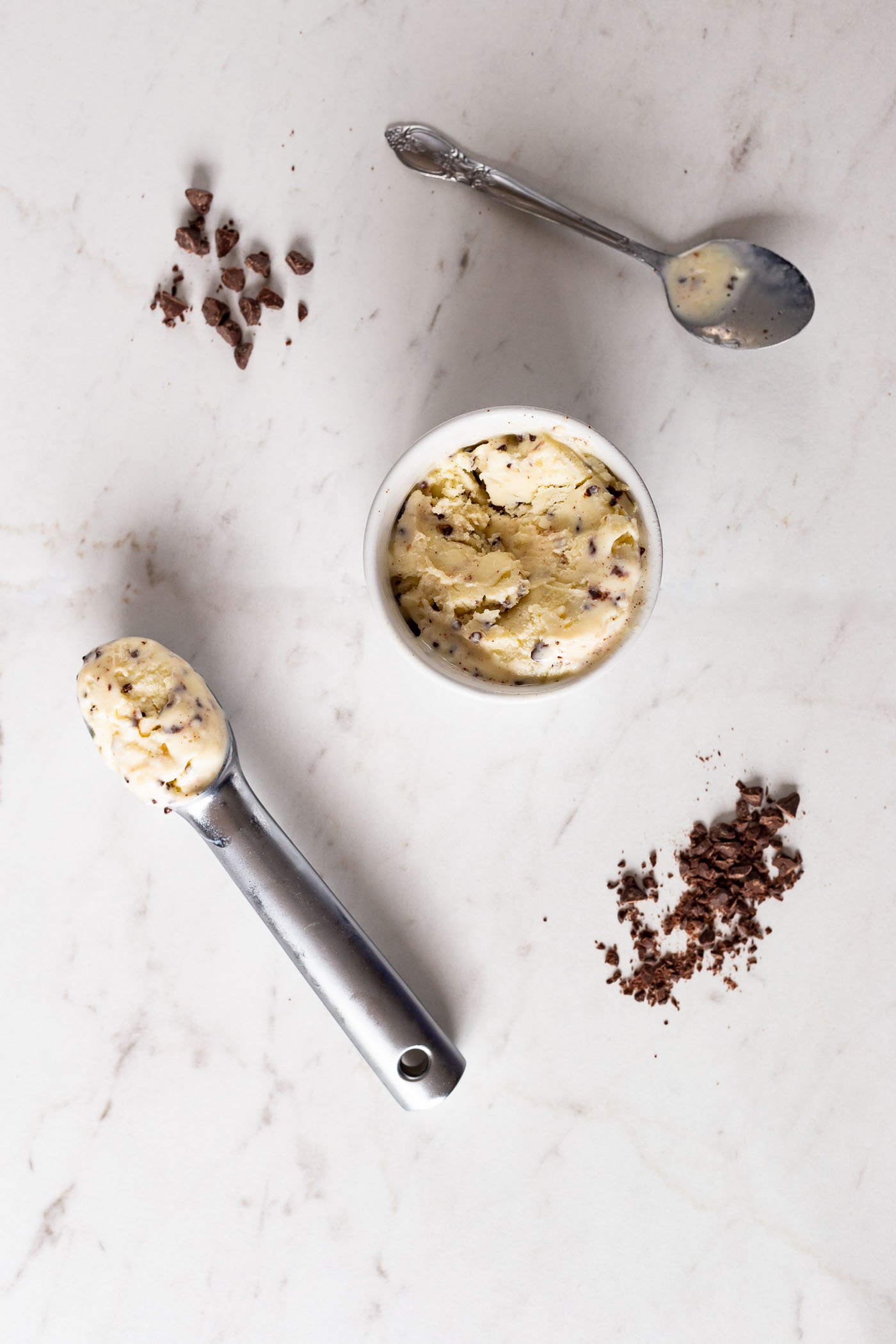 Certain foods make you think about certain people. I am pretty sure I have an ice cream flavor that I relate to important people in my life.
For instance:
Mint chocolate chip reminds me of my Mom.
Birthday cake reminds me of my Husband
Chocolate and Vanilla Twist reminds me of my Dad
Butter Pecan reminds me of my Grandma
What about you? What ice cream flavors remind you of people in your life?
I can't help but wonder what ice cream flavor I am to all of the people I mentioned above.
PS. Yesterday was national chocolate chip day, I am almost on time with this post.
Yield: 1 quart
Mint Chocolate Chip Ice Cream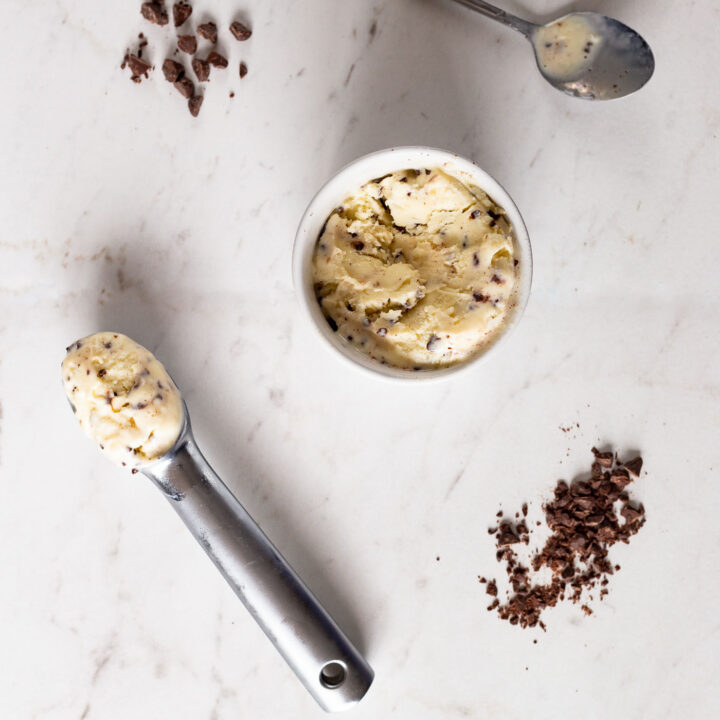 In this recipe, I used fresh mint from my herb garden. You are welcome to use peppermint extract instead. You may have to do some taste testing to get the peppermint taste just right. I would start out with 1 tsp and add to it.
Total Time
6 hours
40 minutes
Ingredients
1 1/2 cups heavy cream
1 1/2 cups milk
3 egg yolks
2 whole eggs
3/4 cup sugar
1 large handful of fresh mint
1 - 1 1/2 cup semi-sweet chocolate chips
Instructions
Heat milk and cream in a medium saucepan on low. Do not let boil.
While hot, add the fresh mint leaves and let steep for 15-20 minutes.
Separate egg yolks from the whites and whisk into the whole eggs.
Add sugar and whisk until fully combined.
Strain mixture and discard mint.
Slowly add 1 cup of the milk and cream mixture to the eggs and sugar while whisking continuously until cooled.
When it has cooled, add the egg and milk mixture to the saucepan and heat on medium low.
Whisk constantly until the mixture becomes thick enough to coat the back of a spoon.
Poor the mixture into a bowl and cover with plastic wrap.
When the mixture is completely cool add it to your ice cream machine and follow the machines instructions, usually churn for about 20 minutes.
While churning, add the chocolate chips.
Transfer frozen mixture to a freezer bowl and place in your freezer for 4-6 hours or until frozen.
Recommended Products
This post contains affiliate links. I will make a small commission if you make a purchase through one of these links, at no extra cost to you.
Nutrition Information:
Yield:
8
Serving Size:
1
Amount Per Serving:
Calories:

444
Total Fat:

30g
Saturated Fat:

18g
Trans Fat:

1g
Unsaturated Fat:

10g
Cholesterol:

170mg
Sodium:

61mg
Carbohydrates:

44g
Fiber:

2g
Sugar:

38g
Protein:

7g
Nutrition information isn't always accurate. You may want to spot check this information.