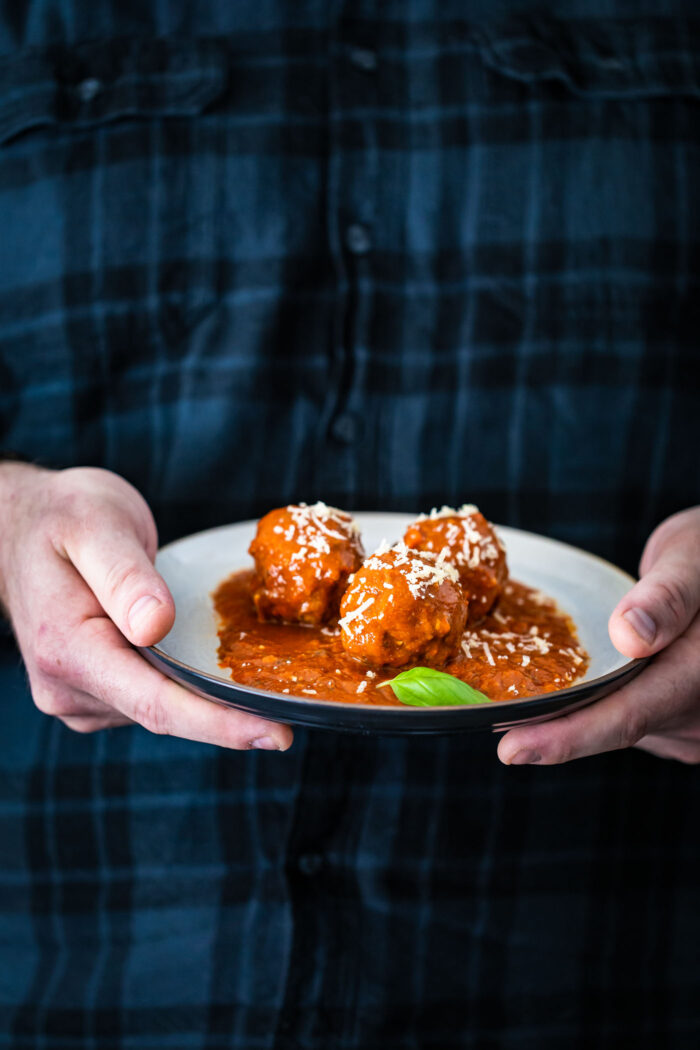 My Mom is very protective of this sauce. She does not measure anything and adds spices until it "feels right" or "looks green enough." A few months ago I watched her make this and I wrote down my estimations of the spices. I measure. I can't help it. I like to be in control and know exactly how much of something is going into the pot.
This might be because I am a baker before a cook. Maybe one day I'll be able to throw spices into a large pot and get away with it.
I can say, with 100% certainty that I have never enjoyed a sauce recipe as much as this one. It may be because I grew up eating this but I'm just going to pretend that my Mom simply makes a damn fine pot of sauce.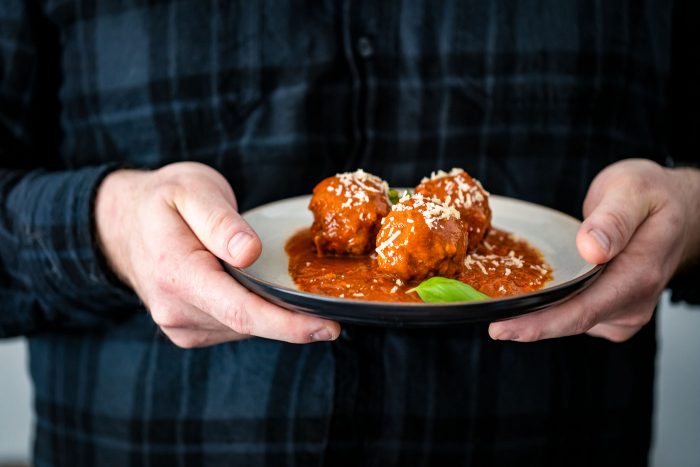 After I wrote down the measurements that I thought went into the pot, I sat on this recipe for a long while. I didn't want to disappoint my mom by failing her sauce expectations. She is a lady of standards when it comes to sauce, nothing is good enough unless it is hers and really, I don't blame her.
We use this for all of our sauce-laden dishes. It goes on top of our chicken parmesan, baked ziti, veggie lasagna, meat lasagna, pasta, and spaghetti.
In fact, I think we love this sauce so much that we should probably jar it for future use.
Months passed and I finally had the perfect excuse to try my hand at my mom's recipe.
I went to work and later that night I received praise from my mom!
She liked it and that made me smile.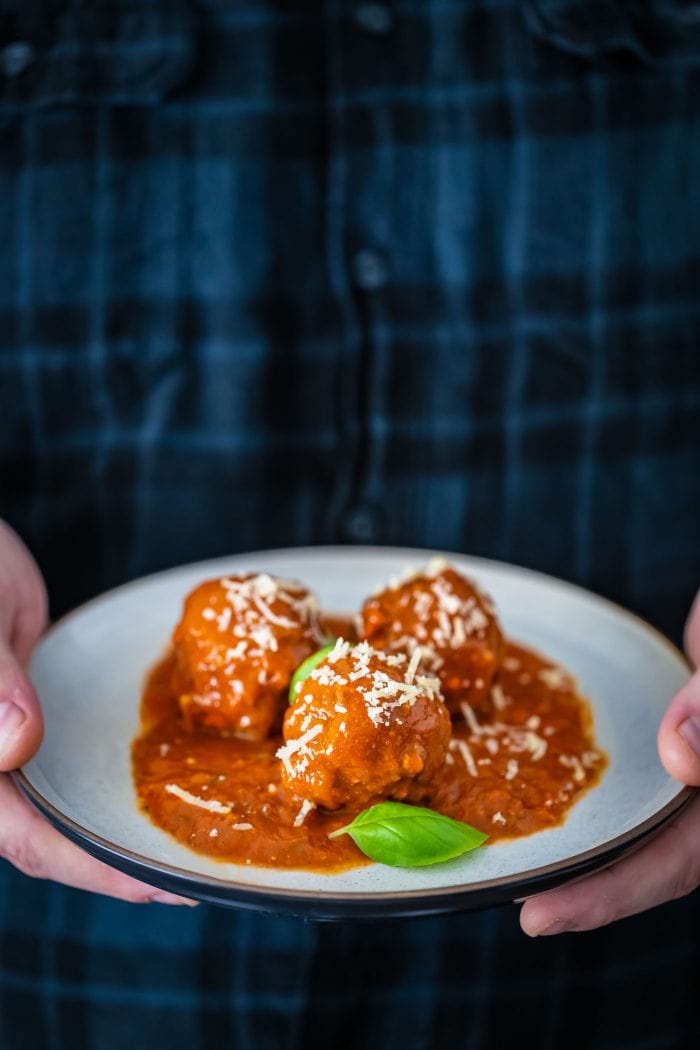 Mom's Sauce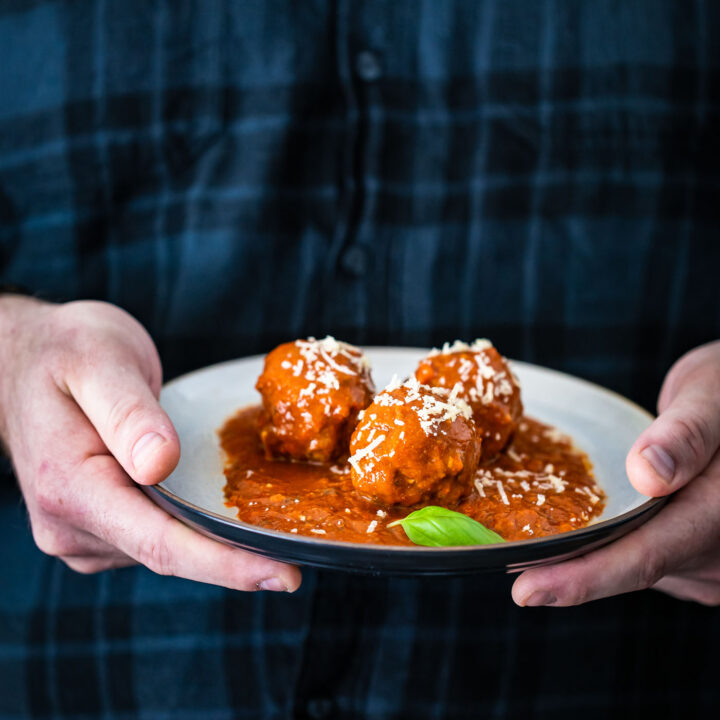 The only sauce recipe I will ever make! Great for so many things: lasagna, chicken parm, over pasta, and even dipping mozzarella sticks!
Total Time
2 hours
20 minutes
Ingredients
4 sausage links
olive oil
1 lb ground beef
4 28oz canned tomato sauce
1 6oz can tomato paste
1 bay leaf
1 tsp rosemary
1 Tbsp oregano
3 Tbsp parsley
1 Tbsp garlic powder
2 Tbsp Parmesan cheese
Instructions
Cut a slit on one side the sausage links.
Coat a small pan with olive oil and place the sausage in the pan, cut side down. Cook the sausage until each side is brown. Set aside
Roll the ground beef into 8-10 small meatballs, set aside.
In a large sauce pot, mix together the tomato sauce and paste.
Break down the bay leaf and add it to the sauce.
Follow with the rosemary, oregano, parsley, garlic powder and Parmesan cheese. Stir.
Add the sausage and meatballs.
Stir and turn on high heat until the sauce starts to bubble.
Adjust heat to low, cover and simmer for 2 hours, stirring every 15 minutes.
Recommended Products
This post contains affiliate links. I will make a small commission if you make a purchase through one of these links, at no extra cost to you.
Nutrition Information:
Yield:
15
Serving Size:
1
Amount Per Serving:
Calories:

181
Total Fat:

9g
Saturated Fat:

3g
Trans Fat:

0g
Unsaturated Fat:

5g
Cholesterol:

33mg
Sodium:

1181mg
Carbohydrates:

15g
Fiber:

4g
Sugar:

10g
Protein:

13g
Nutrition information isn't always accurate. You may want to spot check this information.