Whole Grain Pie Dough… No cardboard texture issues here!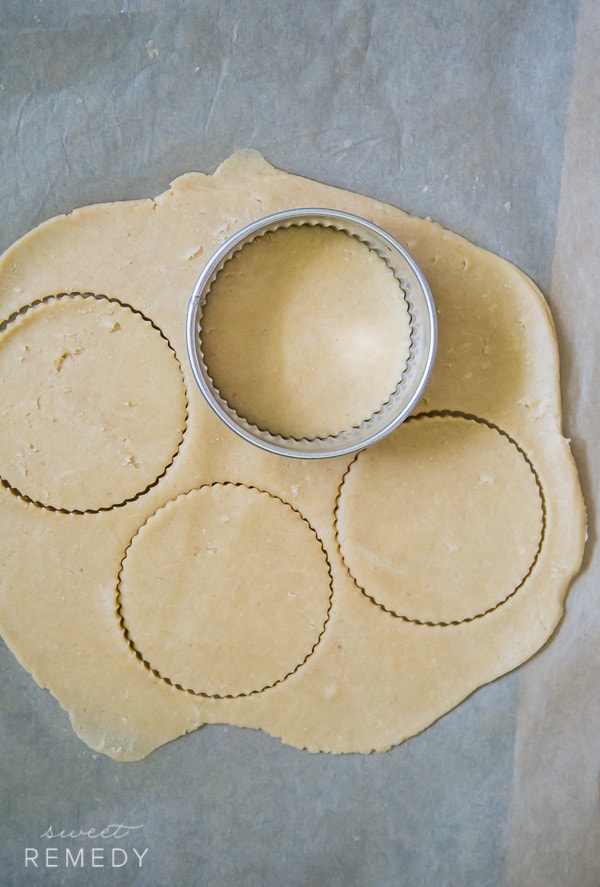 Lately, I am finding myself eating a lot more.
I'm stressed.
I guess I can now classify myself as not only a person who eats because they are bored but as a stress-eater.
Because of this and my love for flaky pie crust and gooey brownies, I decided that my sweet tooth is too strong to ignore, I might as well make the baked goods I eat a tad healthier with whole grains and healthy fats.
Enter stage right: Whole Grain Pie Dough!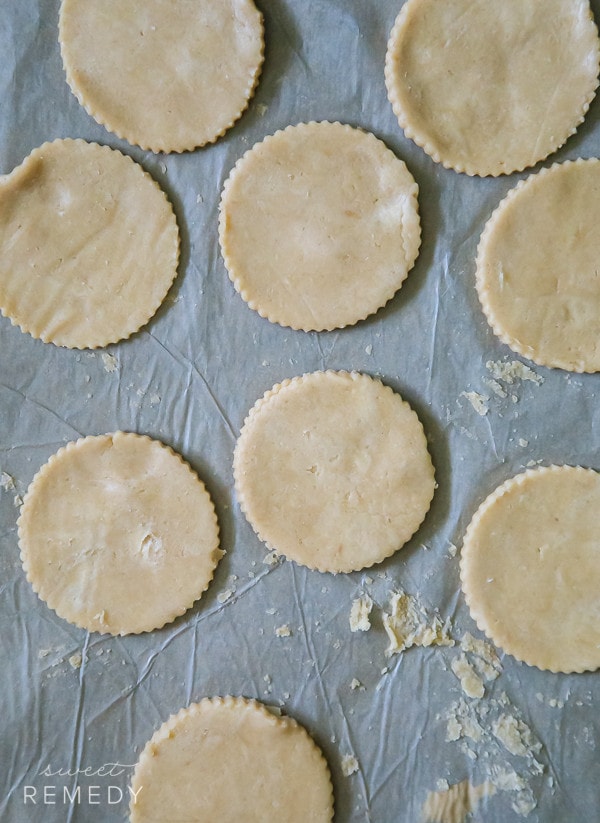 I don't know if it is that I have been incorporating whole grains into baked good for a while now and I am just used to the taste of whole grains or if I genuinely like the taste of them but this whole grain baking isn't as bad as a lot of people make whole grain baked goods out to be.
Give this pie dough a shot.
This one is still made with butter because butter is a healthy fat. I myself use grass-fed butter such as Kerrygold or Finlandia.
Feel free to experiment with Ghee or something else you prefer but note that your results will more than likely differ from mine.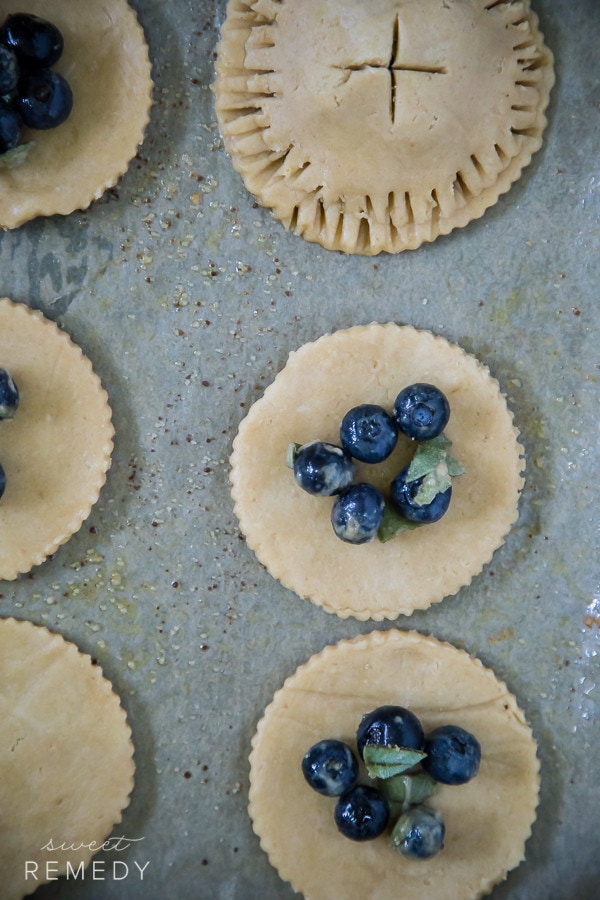 Yield: 8-10 hand pies
Whole Grain Pie Dough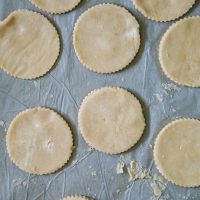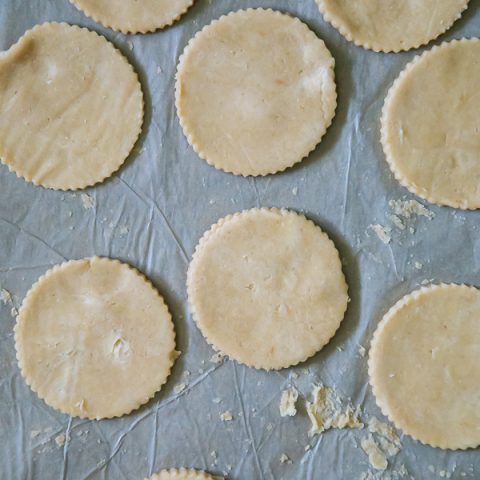 This whole grain pie dough can be used to make two single crusted pies, one double crusted pie or a whole bunch of mini pies! You can use it to make savory or sweet pies! Half the recipe if you just need one single crusted pie or only a few small hand pies.
Ingredients
2 cups + 2 tablespoons whole wheat pastry flour
2 tablespoon coconut sugar or unrefined sugar (plus more for sprinkling)
1/2 teaspoon salt
16 tablespoons (2 sticks) unsalted butter, cold
6 tablespoons cold water
1 egg white
Instructions
In a large bowl, mix together the flour, sugar and salt.
Using a pastry cutter, cut the butter into the flour mixture until it looks course.
Add water to the mixture, mix and form two balls of dough.
Wrap balls in plastic wrap or parchment paper and chill in the refrigerator for at least 10 minutes.
Once thoroughly chilled, remove the dough from the refrigerator and place onto a clean work surface, sprinkled with a small amount of flour to prevent sticking.
Using a rolling pin, roll out the dough until it is spread to about 1/4th-1/8th inch thick.
Use the rolled dough for one double crust pie, for two open single crust pies, or for small hand pies.
Single crust pies
Grease two pie plates and line the plate with the dough.
Trim any excess dough off and using your fingers, press the dough together or using a fork, press the end dough into the rim on the pie plate.
Double crust pie
Grease a pie plate and line the plate with the dough.
Trim any excess dough off. Fill the pie with your choice of filling and top the pie with the second rolled out crust. Using your hands, create a seal or using a fork, press down onto the rim of the pie plate.
Small hand pies
Cut dough using a round or square cookie cutter for hand pies.
Continue to cut until all of the dough has shapes cut into it.
Remove the excess dough and repeat the rolling and cutting until all of the dough is used up.
Fill with your choice of filling and place another half on top.
Using a fork, seal the dough ends together.
After sealing the pies, use a pastry brush and brush an egg white onto the tops and rims of each pie.
If making an open pie, brush egg white onto the rim only.
Sprinkle sugar onto the tops of each pie before baking.
Recommended Products
This post contains affiliate links. I will make a small commission if you make a purchase through one of these links, at no extra cost to you.
Nutrition Information:
Yield:
8
Serving Size:
1
Amount Per Serving:
Calories:

323
Total Fat:

25g
Saturated Fat:

15g
Trans Fat:

0g
Unsaturated Fat:

8g
Cholesterol:

66mg
Sodium:

179mg
Carbohydrates:

22g
Fiber:

1g
Sugar:

5g
Protein:

3g
Nutrition information isn't always accurate. You may want to spot check this information.