In this Blueberry Cherry Muffin recipe, I used whole wheat flour and fresh produce from the local farmers' market.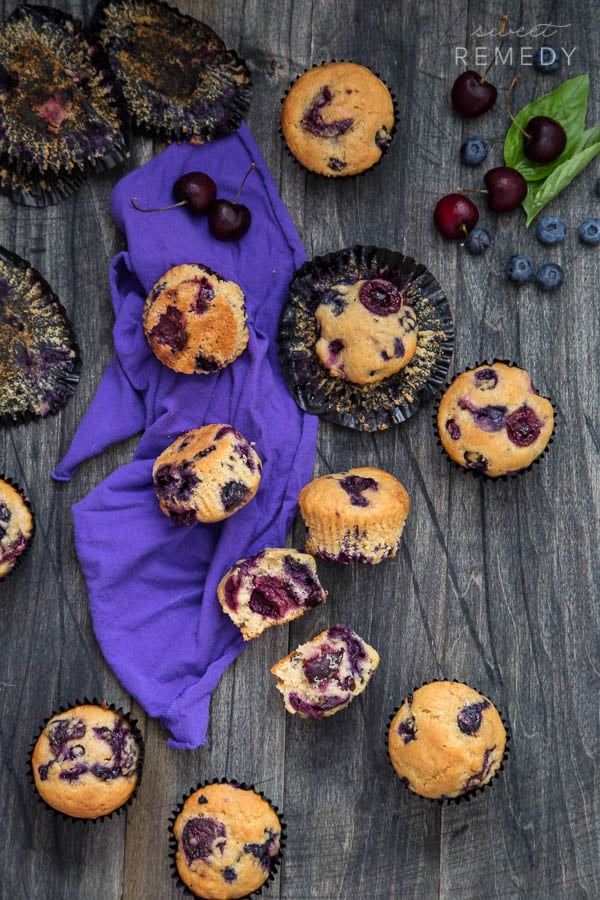 Every year when blueberries and cherries come into season I know that the end of summer is near and there is absolutely no escaping it.
Summer is my absolute favorite season, partly because of the fresh produce available through local farms and partly because of all of the summer activities.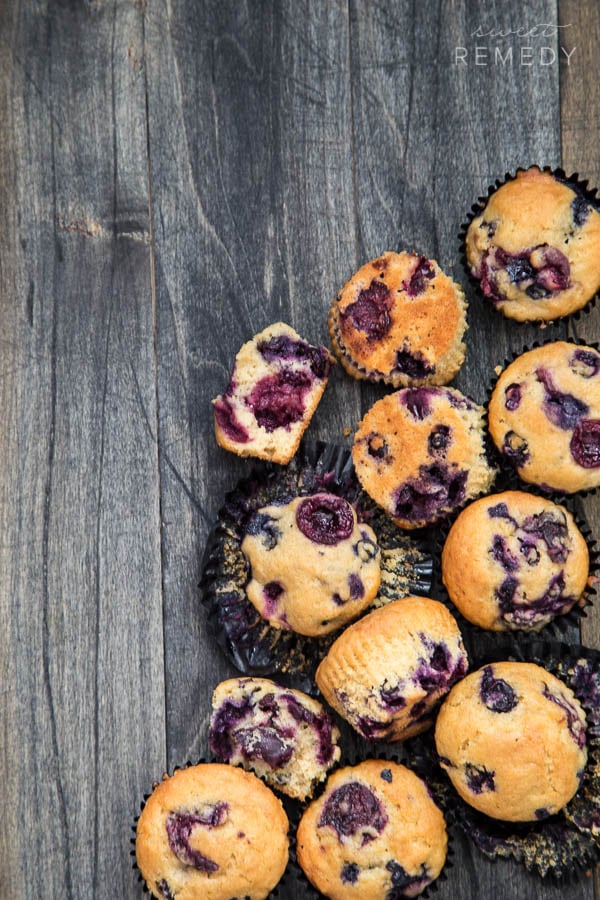 When September begins it is always a little bittersweet for me.
While I enjoy fall and fall flavors as much as the next girl, I'm always a little sad to see summer go. There won't be any more cookouts or swimming for a very long time.
The winter is unforgiving and I am not looking forward to scraping ice off my windshield or shoveling mountains of snow.
I made these muffins that combine two of my favorite summer fruits into one treat. In my opinion, you can't go wrong with berries and cherries!
These Blueberry Cherry Muffins are made with whole wheat flour and fresh blueberries and cherries but I'm sure they would be just as good if you used frozen berries or cherries.
In fact, I froze some of these fruits so that I could recreate these muffins in the dead of winter.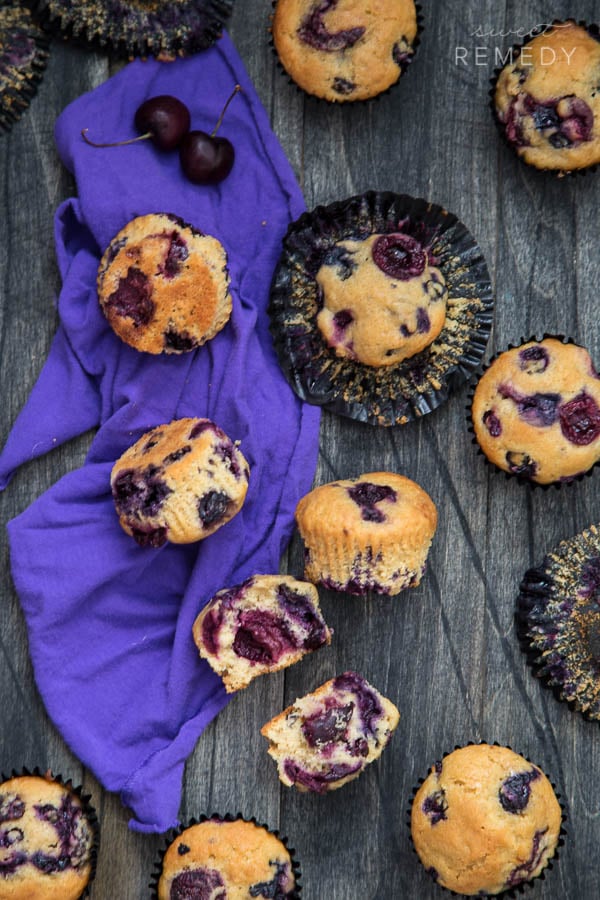 Yield: 12
Blueberry Cherry Muffins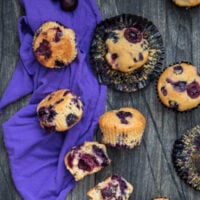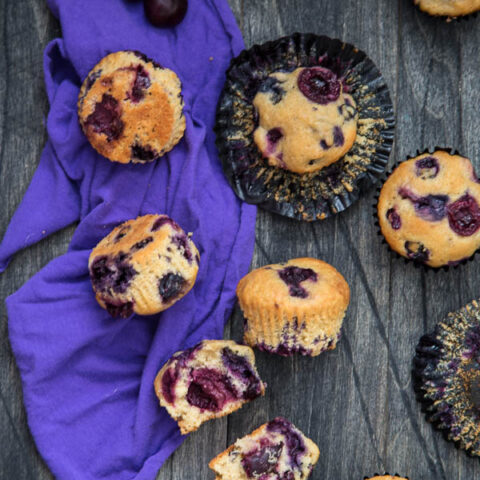 You can use fresh or frozen fruit in this recipe. This recipe was originally a blueberry recipe so if you do not have cherries feel free to add another cup of blueberries to the mix. You can also substitute half of the blueberries for strawberries or raspberries.
Ingredients
6 tablespoons butter
3/4 cup sugar
2 large eggs
1 3/4 cup white whole wheat flour
2 teaspoons baking powder
1/2 teaspoon salt
1/2 cup milk
2 teaspoons vanilla extract
1 cup blueberries
1 cup cherries, pitted
Instructions
Preheat your oven to 375°F and line a muffin tin with liners or grease with butter.
In a large bowl or the bowl of a stand mixer, cream together the butter and sugar using a hand mixer or using the beater attachment for the stand mixer on medium speed.
Add the eggs to the mixture and beat together.
In a separate medium bowl, whisk together the rest of the dry ingredients: flour, baking powder and salt.
Add the dry ingredients to the creamed mixture and beat well.
Stir in the milk and vanilla extract and mix until smooth.
Be careful not to over mix the batter.
Stir in the blueberries and cherries and use a large cookie scoop to fill the muffin tins.
Alternatively you can use a spoon to scoop the batter into the tins just be careful that you don't fill the tins to the very top, 3/4ths full is perfect.
Bake in the oven for 25-30 minutes.
Remove from oven and let cool for 10 minutes and then remove from the muffin tin to finish cooling.
Recommended Products
This post contains affiliate links. I will make a small commission if you make a purchase through one of these links, at no extra cost to you.
Nutrition Information:
Yield:
12
Serving Size:
1
Amount Per Serving:
Calories:

193
Total Fat:

7g
Saturated Fat:

4g
Trans Fat:

0g
Unsaturated Fat:

3g
Cholesterol:

47mg
Sodium:

233mg
Carbohydrates:

30g
Fiber:

2g
Sugar:

15g
Protein:

4g
Nutrition information isn't always accurate. You may want to spot check this information.